Last Updated on May 11, 2022 by Latrice
Keto Halloween recipes. Need I say more?
Actually, Halloween is a spooky time of the year for me and to be completely honest with you, any holiday where we celebrate with food is a spooky time for me. lol The idea of having "just one bite" or allowing myself to eat the treats has proven to lead me into being out of control with my eating.
"Just one" and "cutting loose" for a party leads to eating off plan for a few days, weeks even, after the event. Learning to get control of my eating, knowing my triggers, and respecting that I personally don't have room for "just one" has been my work.
Holidays can be triggering for anyone that struggles with sticking to their healthy eating plan. Luckily there are healthy keto versions of our favorite holiday treats to keep us on track.
BUT…
For some, these treats can still trigger unhealthy eating habits and totally slipping into old ways. The keto-friendly sweeteners used, the "bite-size" portion of the food and even a processed carb-like consistency can trigger higher blood sugar, bingeing and thoughts that lead to unhealthy behaviors with food.
Keto-friendly Halloween treats might work for you, but then they might not. Pay attention to how you feel and your own behavior with the food.
Not to burst your bubble…
If you're able to get right back to keto business as usual and not overeat on the treats, you're highly-likely good.
But if you find yourself eating until you're uncomfortably full or getting cravings the following day, keto-friendly versions of highly-processed old fave foods really might not be working for you.
The best move is to pay attention to how you feel and adjust accordingly.
Didn't expect "all of that" in a post about keto Halloween recipes, did ya?
Well, I'm "weird" like that.
On to the recipes…
---
Disclosure: This post may contain 'affiliate links.' This means if you click on the link and purchase the item, I will receive an affiliate commission at no additional cost to you. Full disclosure.
---
[convertkit form=915175]
The best of keto Halloween recipes
#1 Healthy Keto Halloween Cupcakes | Keto Diet App
4.2g net carbs, 7.8g protein, 21.8g fat, 239 cals
Healthy Low-Carb Halloween Spiderweb Cupcakes
1.8g net carbs, 2.1g protein, 8.3g fats, 98 cals
Chocolate Peanut Butter Spider Cookies
1.4 net carbs, 8g of protein, 30g fat, 320 cals
Keto Halloween Brownie Cheesecake
#4 Low Carb Chocolate Cauldron Cupcakes | That's Low Carb?!
22g carbs, 7g protein, 48g fat, 470 cal
Low Carb Chocolate Cauldron Cupcakes
8g carbs, 1g protein, 5g fat, 147 cals
6g carbs, 3.6g protein, 20.2g fat, 219 cals
#7 Healthy Chocolate Peanut Butter Bars Recipe | Wholesome Yum
4g net carbs, 6g protein, 19g fat, 212 cals
Healthy Chocolate Peanut Butter Bars Recipe
#8 Healthy Keto Halloween Cookies | Keto Diet App
0.8g net carbs, 1.5g protein, 3.2 fat, 42 cals
Healthy Keto Halloween Cookies
#9 Healthy Low-Carb Marshmallows | Keto Diet App
0.8g net carbs, 1.8g protein, 1.4 fat, 24 cals
1.9 net carbs, 1.2g protein, 7.1g fat, 89 cals
Pumpkin White Chocolate Truffles
6.5g carbs, 7.7g protein, 40g fat, 422 cals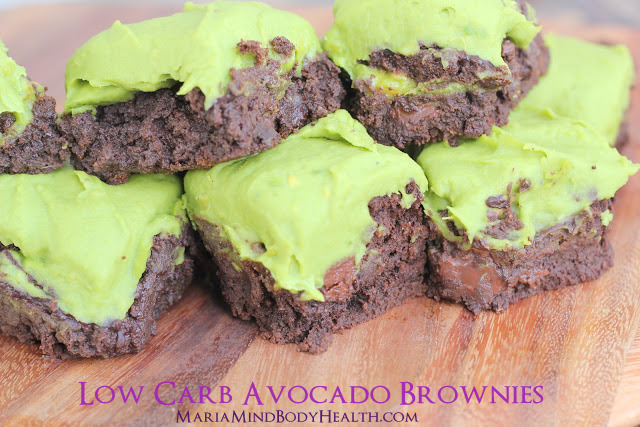 11g carbs, 5.7g protein, 19g fat, 210 cals
"Healthified" Halloween Brownies
#13 Pumpkin & Orange Cheese Bread | Keto Diet App
5.6g carbs, 10g protein, 28.7g fat, 301 cals
#14 Keto chocolate-dipped peanut butter cookie sandwiches | Peace, Love and Low Carb
15g carbs, 37g protein, 52g fat, 670 cals
Keto Chocolate Dipped Peanut Butter Cookie Sandwiches
#15 Peanut Butter Chocolate Fat Bombs | Low Carb Maven
3g carbs, 2g protein, 13g fat, 130 cals
Peanut Butter Chocolate Fat Bombs
#16 Halloween Witches' Finger Cookies {Gluten & Sugar-Free} | Sugar-Free Mom
9.5g carbs, 0.9g protein, 7.1g fat, 106 cals
Halloween Witches' Finger Cookies
20g carbs, 5g protein, 14g fat, 232 cals
#18 Pumpkin Pie Cupcakes with Crumble Topping | Wholesome Yum
10g carbs, 4g protein, 5g fat, 88 cals
Pumpkin Pie Cupcakes With Crumble Topping (Paleo, Low Carb)
2.4g carbs, 1.3g protein, 8.3g fat, 86 cals
#20 Keto Halloween Ghost | My Sweet Keto
5.0g carbs, 0.7g protein, 6.7g fat, 72 cals
#21 Keto sugar free Halloween Ghost Cupcakes | Queen Keto
0.85g carbs, 4.4g protein, 12.6g fat, 137 cals
Keto Sugar-Free Halloween Ghost Cupcakes
2g carbs, 2.3g protein, 7.1g fat, 81 cals
Chocolate Halloween Cookies (Sugar-Free)
6g carbs, 3g protein, 19g fat, 208 cals
#24 Sugar Free Low Carb Pumpkin Spice Donuts | Sugar-Free Mom
5.9g carbs, 3.9g protein, 8.3g fat, 114 cals
Sugar-Free Low Carb Pumpkin Spice Donuts (Paleo Option)
#25 Halloween Kabocha Cheesecake | My PCOS Kitchen
5.13g net carbs, 7.34g protein, 24.08g fat, 277 cals
#26 Easy Pumpkin Fudge Recipe | Low Carb Yum
4g carbs, 1g protein, 6g fat, 71 cals
Easy Pumpkin Fudge Recipe – Sugar-Free and Paleo
#27 4-Ingredient Pumpkin Peanut Butter Fudge Brownies with 2-Ingredient Frosting | Keto Vegan
11.1g carbs, 5.1g protein, 11.9g fat, 156.1 cals
4-Ingredient Pumpkin Peanut Butter Fudge Brownies with 2-Ingredient Frosting
#28 Keto Pumpkin Snickerdoodle Cookies | Ruled.Me
1.5g net carbs, 2.99g protein, 9.4g fat, 104.53 cals
Keto Pumpkin Snickerdoodle Cookies
#29 Bloody Eyeballs (Blueberry-stuffed Longans in Berry Sauce) | Nom Nom Paleo
Bloody Eyeballs (Blueberry-stuffed Longans in Berry Sauce)
#30 Sugar-Free Peanut Butter Pumpkins Low Carb Keto | Joy Filled Eats
Sugar-Free Peanut Butter Pumpkins Low Carb Keto
#31 Keto Halloween Cookies | My Sweet Keto
#32 Keto chocolate macadamia nut fat bombs | Diet Doctor
Keto Chocolate Macadamia Nut Fat Bombs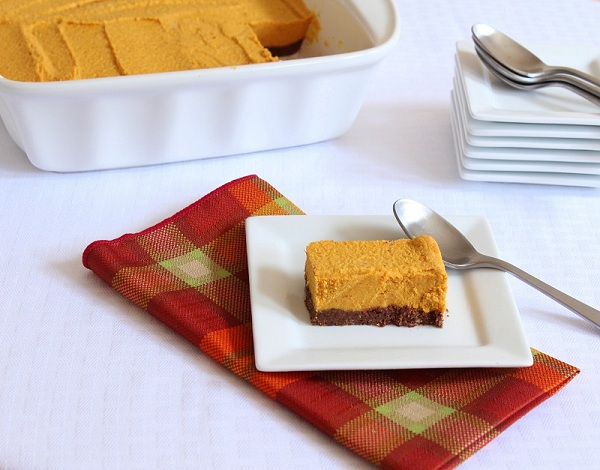 Pin this tasty list